A Building Block in Every Sense
With the Solarvolt™ BIPV glass system, you can complement classic building materials or replace them. As building blocks for your design, Vitro provides you with the shape, size, solar cell type and transparency.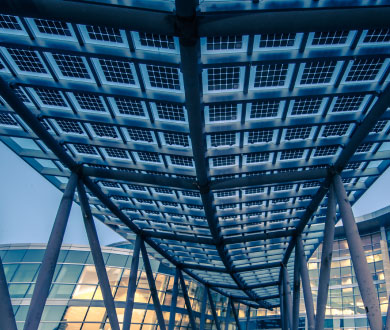 Interested in Solarvolt™ BIPV?
Reach out to your Vitro National Architectural Manager for additional technical details and specification information.